The Confident Grief Coach's "Prescription" for Transforming the Pain of Grief into Peace and Purpose
The Confident Grief Coach's "Prescription" for
Transforming the Pain of Grief into Peace and Purpose
A Life Coach or other helping professional looking for transformative ways to help your clients who are dealing with deep loss?

Ever at a loss on how to respond to someone who is in deep despair after the death of a loved one?

Are you an ICF certified coach looking for continuing education to up-level your practice by incorporating tried and true "grief" coaching strategies into your coaching relationships?
In this class, you will walk away with:
A strong understanding of the many faces of grief

Knowing how to assess if a client is ready for grief coaching

Ideas to collect, assess and evaluate your client's emotional "barometer" and how engaged they are in core areas of their life

How to co-create a support system for your client that is structured in a unique and powerful way

Guiding principles to help your client create a vision with a timeline that supports the grief journey

Ideas for creating a "toolbox" of evidence-based integrative and complementary health interventions to decrease the risk of grief-based health challenges

Key concepts for re-framing the difficult emotions associated with grief

Understanding culturally diverse honoring practices

Clarity on how you can help your client create a life where PEACE and PURPOSE can co-exist with their grief
Meet
Patricia (Pat) Sheveland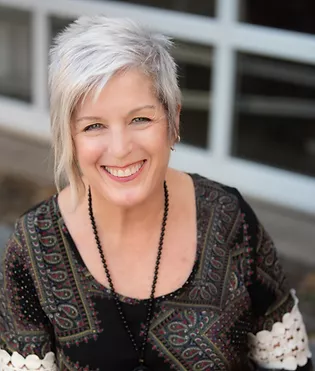 Patricia (Pat) Sheveland RN, is a professionally certified life coach through the International Coaching Federation, a qigong teacher and mentor coach providing grief coaching certification for coaches and other helping professionals. Born to grieving parents, she brings a unique perspective to supporting her grieving clients in finding peace and purpose after deep loss. She is a certified funeral celebrant, and the three-time Amazon best-selling author of How Do I Survive? 7 Steps to Living After Child Loss, Living Life in The Middle: The Caregiver's Guide to Healing, Hope and Harmony Through Multigenerational Living, and The Confident Grief Coach: A Guide for Helping Clients Process Loss. She and her family live in Minnesota