7 STEPS TO LIVING AFTER CHILD LOSS
7 STEPS TO LIVING AFTER CHILD LOSS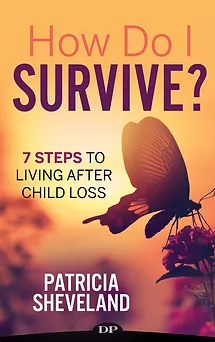 In "How Do I Survive? 7 Steps to Living After Child Loss", Author Patricia Sheveland walks you through step-by-step activities to help you move forward in your grief to finding some peace and creating a life that is worth waking up to each day.
At the end of this program, you will walk away with:
A crystal-clear vision and goals for moving forward to create this life worth living

A personalized emotional support system

A tailored health and wellness program created specifically for you

Renewed energy to live your life with purpose
Download Your Free
E-Book Now
Download Your Free E-Book Now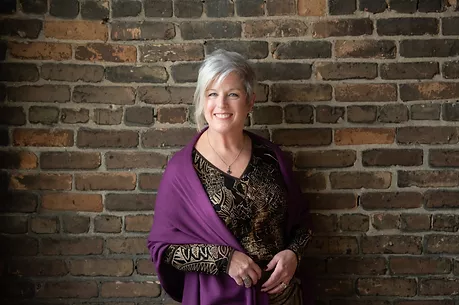 Patricia (Pat) Sheveland is a registered nurse and certified life coach whose "soul" purpose is to be a light for those who mourn. She helps those who are pre-grieving through significant life changes and those grieving the death of a loved one.
After 25 years as a successful corporate executive, she re-invented her life to pursue her passion for coaching and guiding her clients into finding healing, purpose, and joy after loss. Pat is a Certified Funeral Celebrant serving those who may not be affiliated with any formalized religion or church.
She is an Amazon best-selling author of How Do I Survive? 7 Steps to Living After Child Loss and Living Life in the Middle: The Caregiver's Guide to Healing, Hope, and Harmony Through Multigenerational Living and lives in a suburb of Minneapolis, Minnesota.